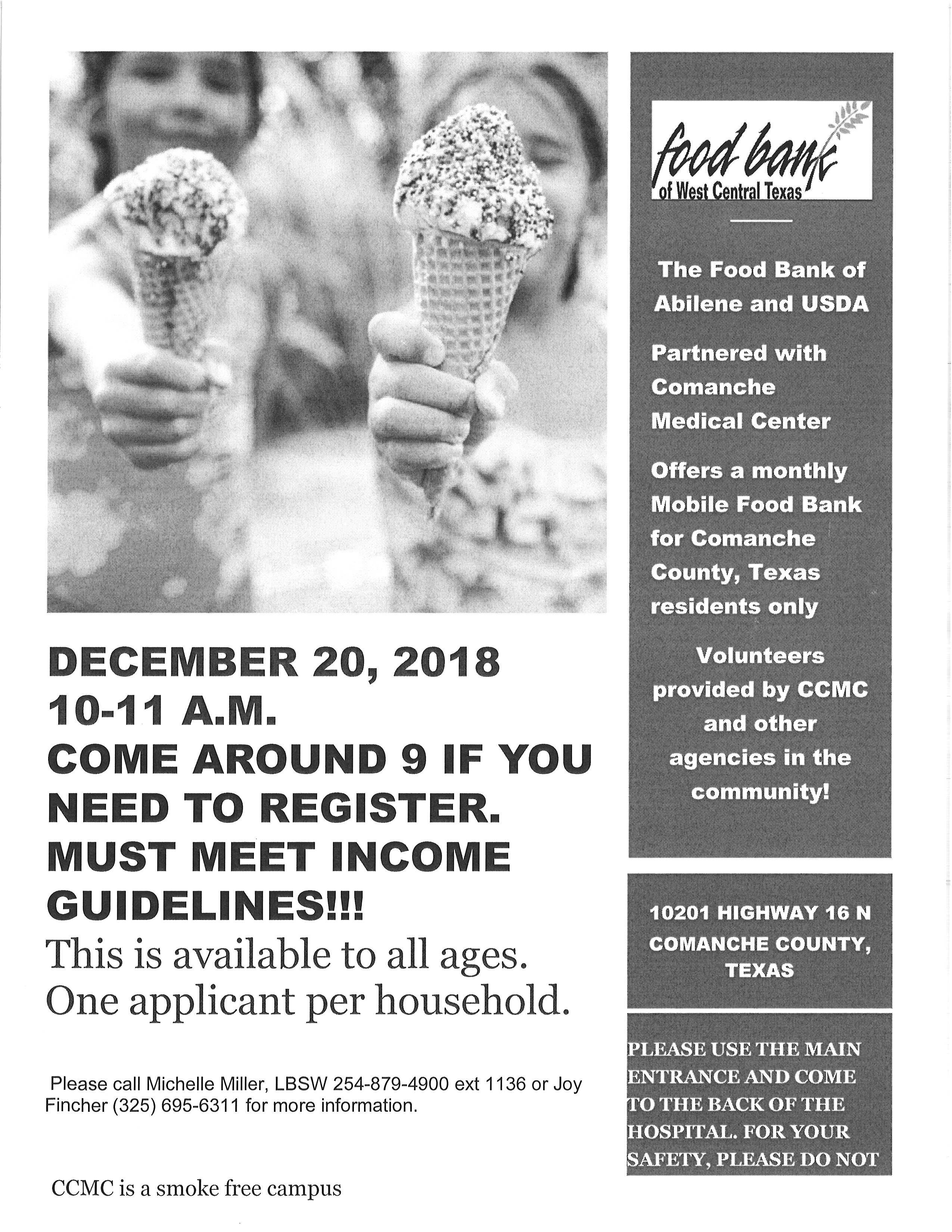 The Food Bank of Abilene and USDA
Partnered with Comanche Medical Center
Offers a monthly Mobile Food Bank for Comanche County, Texas Residents only
Volunteers provided by CCMC and other agencies in the community!
10201 Highway 16 N, Comanche County Texas
December 20th, 2018 10-11 a.m.
Come around 9 if you need to register. Must meet income guidelines!!
Available to all ages; one applicant per household.
Please call Michelle Miller, LBSW 254-879-4900 ext. 1136 or Joy Fincher (325)-695-6311 for more information.
For more information or the income guidelines, click here.