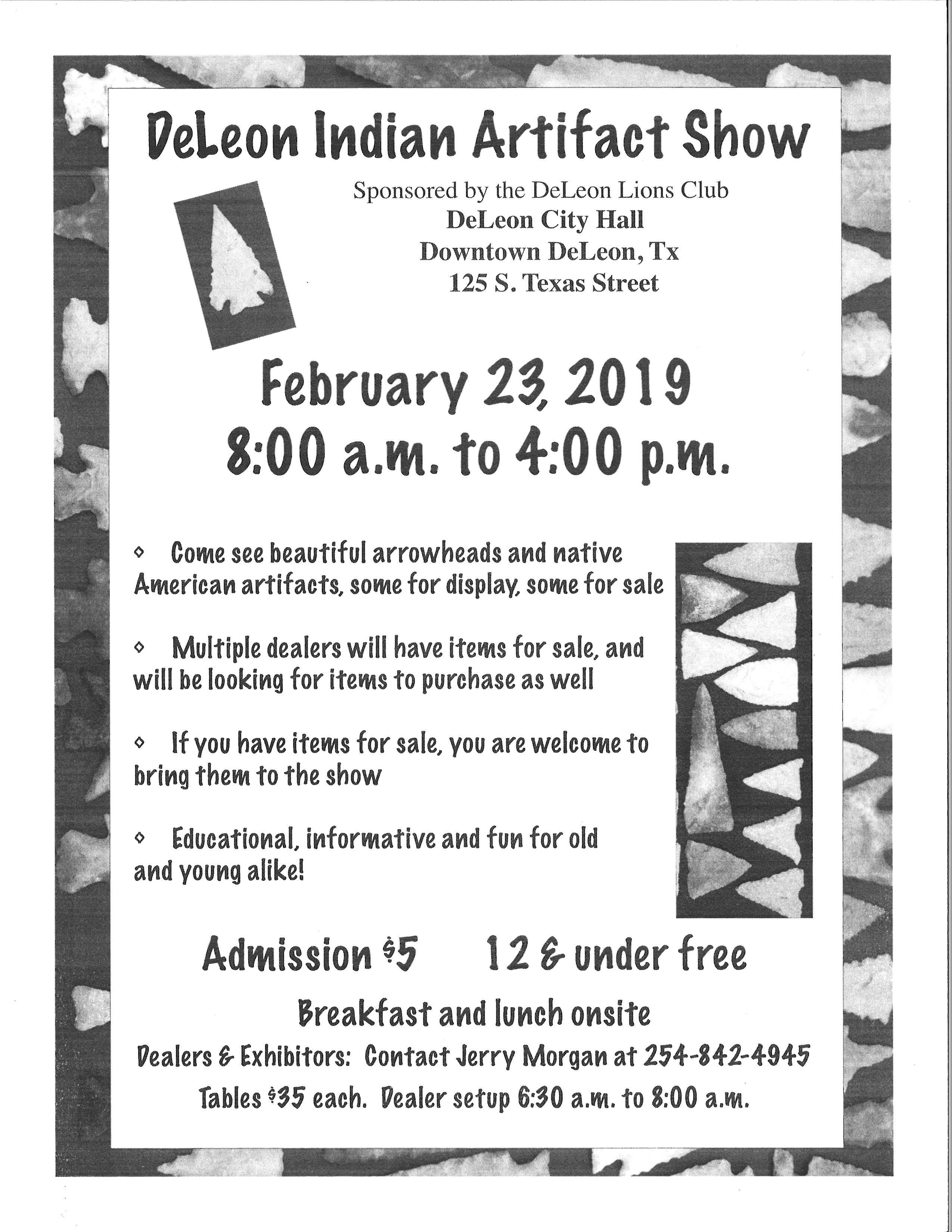 Sponsored by the De Leon Lions Club
De Leon City Hall
Downtown De Leon, Tx
125 S. Texas Street
February 23, 2019
8:00am – 4:00pm
Come see beautiful arrowheads and native American artifacts, some for display, some for sale
Multiple dealers will have items for sale, and will be looking for items to purchase as well
If you have items for sale, you are welcome to bring them to the show
Educational, informative and fun for old and young alike!
Admission $5 12 & Under free
Breakfast & Lunch onsite
Dealers & Exhibitors: Contact Jerry Morgan at 254-842-4945
Tables $35 each. Dealer setup 6:30 am to 8:00 am.