City's Awards:
2017 NTCA Smart Rural Community Showcase Award for Rural Broadband 
2012 Bronze - State Comptroller Leadership Circle in Transparency
2010 Gold - State Comptroller Leadership Circle in Transparency
"Longest running Tractor Pull  in Texas"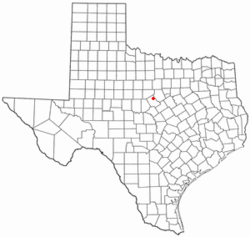 Our community has so much to offer!
De Leon is the proud home of the well-known Peach & Melon Festival,  our Award-Winning Rodeo (2017 Most Improved Rodeo of the year, out of 5 states), Prado's breakfast burritos, the fighting Bearcats, and Highway 6 Cafe's seafood night.
De Leon also boasts an Inn, multiple gift shops, a large grocery store, Terrill Antique Car Museum, Accel Health Clinic & De Leon Pharmacy, De Leon Library, and a wide variety of grand restaurants and businesses. De Leon is also in the Comanche County Hospital district, and is within a few miles of the modern county hospital.
De Leon is located 5-10 miles due north of Proctor Lake, a U.S. Army Corps of Engineers reservoir along the Leon River located in Comanche County in the U.S. state of Texas. Around 3 miles (5 km) west of Proctor, Texas, USA. Proctor Lake Dam and the reservoir are managed by the Fort Worth District of the U.S. Army Corps of Engineers. The reservoir was officially impounded in 1963, and serves to provide flood control and drinking water for the communities downstream. Proctor Lake is a popular recreational destination. Proctor Lake has been stocked with species of fish intended to improve the utility of the reservoir for recreational fishing. Fish present in Proctor Lake include largemouth bass, hybrid striped bass, catfish, and white crappie. In addition to maintaining the dam that creates the reservoir, the U.S. Army Corps of Engineers maintains recreational facilities at the lake, including Copperas Creek Park, Sowell Creek Park, Promontory Park, and High Point Park. Camping, boating, and fishing are very popular.
Our Story:
De Leon is at the intersection of State highways 6 and 16, in northeast Comanche County. The Leon River is three miles northeast of town and flows into the headwaters of Proctor Lake, a United States Corps of Engineers reservoir, which is a source of water supply and a center of recreation. In this part of the Western Cross Timbers the natural vegetation includes post oak, mesquite, and prairie grass. The first town lots in De Leon were sold on July 7, 1881, by officials of the Texas Central Railroad. The sale, conducted from a flatcar, was attended by about 100 people. The townsite in August of that year comprised thirty-three blocks covered with trees and brush. A post office was established in 1881 and named De Leon (pronounced "Dee Leeáhn" by residents). It was probably named for the Leon River, which was named by Spanish explorers in 1721 in honor of Alonso De León, who had established settlements in East Texas.
With the expansion of the railroad west from Waco came the settlers from several southern states. They came to grow cotton and raise cattle. A few businesses were opened, such as a general store and a commissary for the railroad. The first physician came in 1882, and the first newspaper, the De Leon Messenger, was published in 1882. In 1886 racial tension mounted, and after a young black man, Tom McNeal, was lynched for murdering a white woman, Sally Stephens, a sign was posted in De Leon warning blacks to leave. As late as 1942 no blacks lived in Comanche County; in 1970 only two were reported. The first two people buried in the cemetery west of town were Rev. and Mrs. Cyrus Campbell. Reverend Campbell was paid five dollars by the Republic of Texas to construct the leg irons used on Antonio López de Santa Anna after his capture at San Jacinto.
Initially incorporated by an election held on August 30, 1890, the town government appears to have dwindled over the years, and the community was reincorporated in an election held August 29, 1899. The first mayor elected under the new incorporation was former Comanche County Judge John Lambert, who took office in April 1900.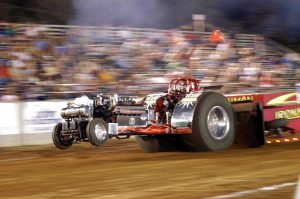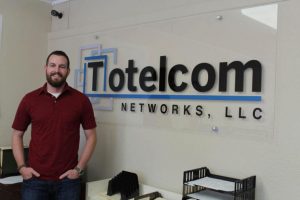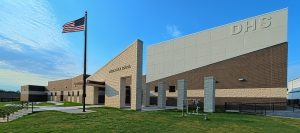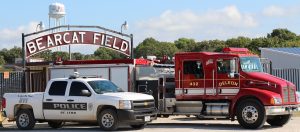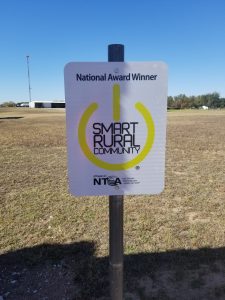 Save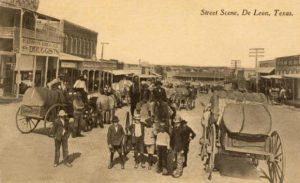 The population of De Leon remained under 1,000 until 1910, when a branch of the Texas Central line, then leased by the Missouri-Kansas-Texas Katy Railroad, was constructed from De Leon to Rising Star and Cross Plains. De Leon then became the center point for the Katy between Waco, Albany, and Cross Plains thereby relocating numerous railroad crew members and their families to the city. The census of 1910 showed 1,015 citizens. De Leon continues to retain its rail service and the former Texas Central Katy line from Dublin to Gorman, nicknamed the "Peanut Line" is currently operated by the Fort Worth and Western Railroad.
On Labor Day night 1918, oil was discovered north of De Leon just inside the Comanche County line near Desdemona. During the next two years, nearly a thousand wells were drilled in the area, and the population of De Leon rose to an estimate of more than 5,000 people. The boom was short-lived, though, and by the time the actual was census taken in 1920, the population was only 3,302. Since World War II, De Leon's population has stabilized at around 2,500.
In 1906 the boll weevil came to the area, and the primary cash crop changed from cotton to peanuts. One carload of peanuts was produced in 1907. By 1914 a peanut mill had been built, and 500 carloads brought sixty cents a bushel. By 1915 De Leon had a population of 1,015, two churches, two banks, four cotton gins, and numerous small businesses. In 1929 peanuts sold for $1.20 a bushel. The cultivation and marketing of peanuts changed when irrigation was introduced in 1949 and artificial drying started in 1950. The crop then could be handled in bulk rather than in sacks. Peanuts continue to be the leading crop, but pecans, peaches, and melons bring in a large agricultural income. The discovery of oil led to an oil plant with storage tanks and refinery equipment. There was also a nitroglycerin plant with its own railway siding called Torpedo Junction. Both plants died with the end of the oil boom.
An annual Peach and Melon Festival is held in De Leon the first week of August. The celebration started in 1914 and features a De Leon High School reunion, free melon slicing, and the crowning of a festival queen. The event was attended by 32,000 people in 1983. The railroad was taken over by the Texas Central in 1967. In 1990 the town had two peanut mills, a feed processing plant, and a pump manufacturing facility with a worldwide market. The population was 2,190 in 1990 and 2,433 in 2000.
Among De Leon's unique events is the only paid appearance by Elvis Presley in which he sang only gospel music. It occurred at Hodges Park on July 4, 1955, when he followed his friends, the Blackwood Brothers, at the Battle of Songs show. The Blackwoods had lost family members in a plane crash in Alabama the previous year, just prior to a scheduled appearance in De Leon, and had remembered them in a performance immediately preceding Elvis' performance. Elvis followed with more gospel music. It was one of three appearances Elvis made that day for promoter W.B. Nowlin, then Mayor of De Leon. The other two were in Brownwood and Stephenville.
Included among De Leon's most distinguished citizens are former Texas Speaker of the House and later Lieutenant Governor Ben Barnes, a protégé of John B. Connally and Lyndon B. Johnson, and the 1955 Pulitzer Prize winner William White, whose The Taft Story focuses upon Republican presidential contender Robert A. Taft. Winston Lee Moore, composer and singer of "Don't Let the Stars Get In Your Eyes", was reared just north of De Leon. He is better known under his stage name, Slim Willet. Former State Representative Sid Miller was born in De Leon in 1955; he is a candidate for Texas Agriculture Commissioner in the Republican primary election scheduled for March 4, 2014.
Buried in the De Leon Cemetery is Cyrus Campbell, an early resident, who as a blacksmith made the leg irons placed on Mexican General Antonio Lopez de Santa Anna following his capture at the Battle of San Jacinto. According to Campbell's family tradition, he and his three brothers were the men who actually captured Lopez de Santa Anna the day following the battle.
The town motto, "Busiest Town, Friendliest People", is a reminder of the slower-paced lifestyle still available in a few communities in this country.