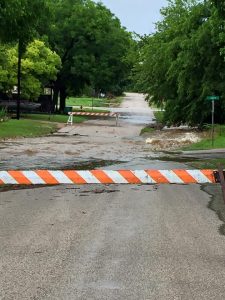 Public Works
Enter a keyword to search.
Welcome to the  Public Works Department!
I. Administration & Engineering
Public Works Administration & Engineering encompasses two areas. Administration provides overall administrative support and direction for the Public Works Department. Engineering provides project review, review of plats and plans for developments, capital planning, project development and construction management. The City of De Leon currently contracts with Jacob & Martin Engineering for all of our City's engineering needs.
II. Operations & Maintenance Divisions
Public Works Operations & Maintenance consists of the Utility Services and Parks/Street division. Public Works are responsible for the daily operation and maintenance of the city's:
     Safe, adequate, and reliable supply of water
     Supply of wastewater, streets, drainage, and traffic control services
     Maintenance of city vehicles and equipment
     Maintenance of replacement and repair of City streets
     Effective Animal Control services
     Maintenance of City Parks
If you are aware of any public safety issues needing attention, please report a concern online.